PolicyMe is an online life insurance solution that offers clients affordable coverage. As a digital life insurance company, it can cut costs and pass the savings onto its customers. In fact, the company notes that overall, customers can save approximately 10-20% using PolicyMe, versus other insurers. The process is simple.
While the life insurance industry helps to protect more than 28 million individuals across Canada via a variety of products, it can sometimes take weeks to get a policy instated. PolicyMe touts easy and quick access to life insurance with a few simple steps as well as no hassle, no pressure, and no paperwork since everything is done via its website. First, users can figure out how much life insurance coverage they need by filling out an online form through the website's "coverage" calculator tool. Through a series of questions that include family and lifestyle factors, financial commitments, and family savings and income, customers determine whether or not they need life insurance and how much coverage is essential for them. The tool is easy to use, quick to fill out, and results are offered instantly.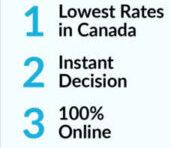 Get Life Insurance Quote
The process of gaining access to life insurance varies for PolicyMe clients; however, it is generally quicker than traditional routes. With other insurance providers, getting advice and answers on life insurance products often requires in-person meetings with brokers who are given incentives to upsell coverage. PolicyMe helps to change all that through its online presence, providing honest and simple life insurance advice, all in the comfort of a client's own home and online.
After using the coverage calculator, clients who are interested in a life insurance quote, can fill out an online application, which takes about 15 minutes. Questions about medical history, health, hobbies, financial details, driving records, and lifestyle are included. Most people get approved instantly. An underwriter may require additional information about the applicant's health, which is the reason behind the added time for some customers. The application process usually does not take longer than several days. In most cases, medical exams are not needed. If more information is needed, a nurse visit will likely be arranged. If a client is approved right away, they will need to provide added information such as beneficiaries, credit card details, and verification of their identity.
In addition, there's never a need to worry about overprotection in policies, in part due to the coverage calculator, but also thanks to the team of experts at PolicyMe. Agents aim to offer clients information on the best coverage for them, and their circumstances. At times, other insurance providers may recommend unneeded policies because of high commission stakes. The PolicyMe team is always ready to answer questions and offers personalized support for even the trickiest life insurance situations via phone or email. They provide unbiased advice and counsel since their main goal is to help clients. Their focus is on giving customers quality recommendations to ensure customers get exactly what they need out of a life insurance policy: clients never need to worry about pushy sales jargon. There is a dedicated team of experts that can be reached via a 1-866 number during regular business hours weekdays. Clients can also email PolicyMe with questions. There are three different email addresses to ensure queries or concerns get to the appropriate agent: General Inquiries, Existing Clients, and Claims.
With claims, everything can be done via the website so, not only do PolicyMe.com clients save time and money while obtaining their life insurance, but they also do so if making a claim during the policy's duration. They are also available to support on the phone, if you'd prefer to speak to someone directly. PolicyMe has partnered up with major insurance companies to ensure claims are honored for decades. Lastly, life insurance rates through PolicyMe are locked in, regardless of what may happen to a customer's health, and users can cancel their policy at any time without incurring penalties or fees.
Added resources on PolicyMe.com include a corporate blog, packed with relevant news on Canada's life insurance sector, as well as possible trends within the industry. It also provides clients with a "Learning Center" on the website that outlines exactly what life insurance is, who needs it, types of policies, and other frequently asked questions customers may have.
PolicyMe is available to Canadian residents in Alberta, British Columbia, Saskatchewan, New Brunswick, Manitoba, Prince Edward Island, Nova Scotia, Northwest Territories, Yukon Territories, Nunavut, and Ontario.